Mi voz y mi voto cuentan
Cátedra de paz, democracia y conciencia ciudadana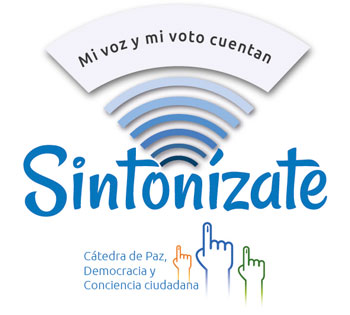 On March 3rd San pacho's Community joins for the students government and spokeperson for students 2021 inaugural time, where we could listen to our leaders elected and their gratitute with the students in this democratic exercise from ¨SINTONÍZATE(MI VOZ Y MI VOTO CUENTAN)¨.
March the 1st was the date to elect our spokeperson for students 2021 in our three sections, the student's community has elected to Julian Mateo Salamanca in Magic Circle Section, Sergio Moreno In Spiral Section and Maria Paula Riaño as the new San Pacho's spokeperson for students 2021, congratulations to all the candidates who participated in this democratic exercise and off course our three leaders elected.
On February 26th we join to know much better about the candidates for Spokeperson for students 2021 in the sections ¨Spiral¨ and ¨Research¨, student's questions were asked and debated during this democratic exercise that involves the whole students' community at San Pacho School.